Harbert Roofing Gets National Honor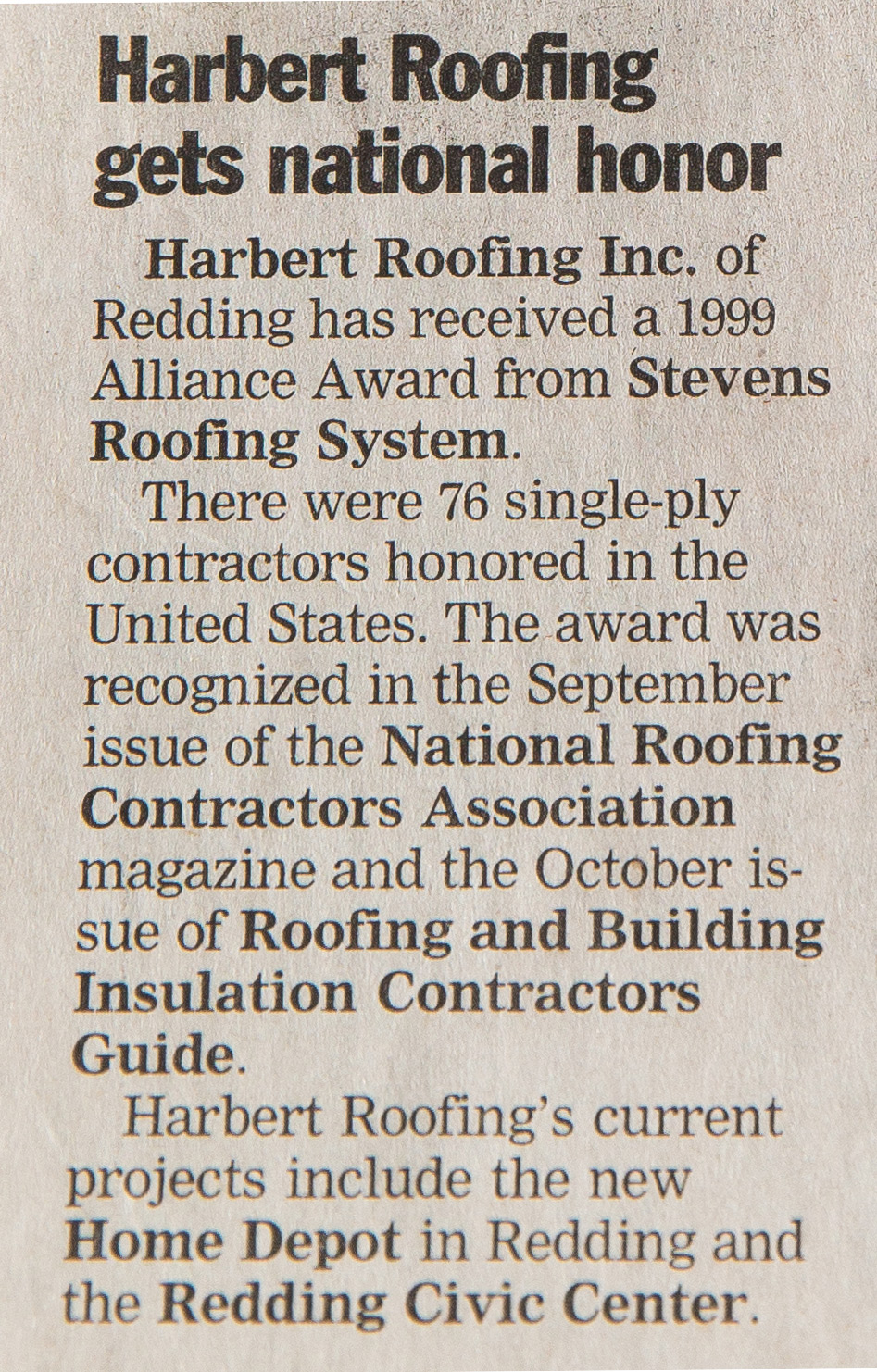 Harbert Roofing Inc. of Redding received a 1999 Alliance Award from Stevens Roofing System.
There were 76 single-ply contractors honored in the United States. The award was recognized in the September issue of the National Roofing Contractors Association magazine and the October issue of Roofing and Building Insulation Contractors Guide.
Harbert Roofing's current projects include the new Home Depot in Redding and the Redding Civic Center.
Published October 28, 1999